September 30, 2010 at 2:26 pm
#4036
Ron Pratt
Member
pitmaster wrote:
quote :
So how do you know when to stop trimming the crusty stuff? On my first go around, I went down until the meat was soft to the touch.
Here's was my most recent New York Loin strip aged for 35 days.

and here it is cut and trimmed.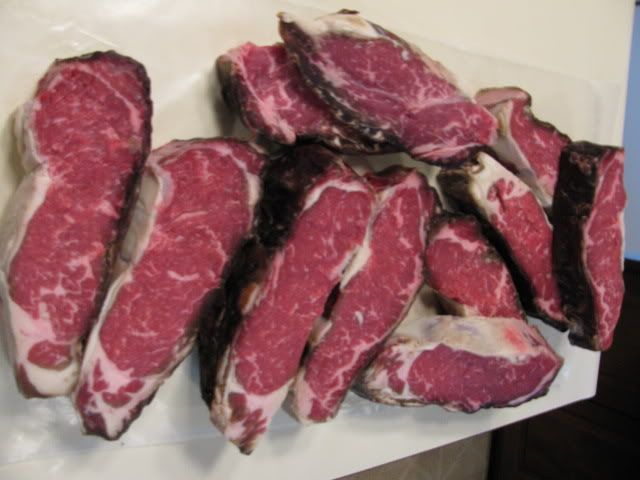 and a couple of them closer up: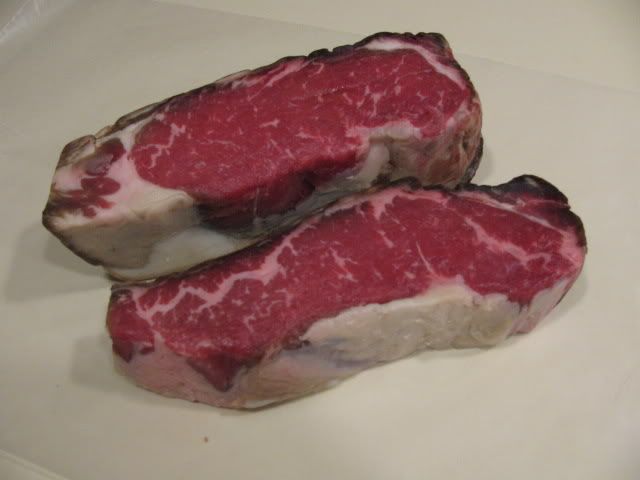 I believe you can see I trimmed the fat, but note the dark brown "rind" I left on. Honestly there is great flavor in that dark meat after your steak has been seared. OTOH why not take the challenge to at least try leaving it on like I do for one steak and see if you like it? You can always cut it off after cooking if you don't like it.
The other thing are the two end pieces that I call caps. I only trim them slightly – maybe the thickness of 2 sheets of paper! Those two steaks are MINE!!! and I cherish those caps!
Hope this helps, but I'll add once again it's all a matter of personal preference!