October 4, 2010 at 2:21 pm
#4042
Ron Pratt
Member
kinder wrote:
quote :
Ok, I think I might have a problem. I took my piece of rib eye out to have a look at it gently, and noticed there is a spot, fairly big, that didnt make a very good bond with the surface (Im thinking maybe 1/4 of the whole piece. Now everywhere its making a good bond, the meat has darkened nicely, by where it didnt, it still looks redish like when I first put it in the fridge, now what do I do at this point. Do I open it, and see what kind of smell I get, or consider it toast, or leave it alone……..HELP
Personally I don't think you have a problem. You are aging a boneless rib eye – right? That side where the bones were cut out has peaks and valleys. The bag will easily adhere to the peaks, but even with a tight vacuum as the meat shrinks the bag is not stretched into the valleys.
Here are pictures of my 5 sub-primals at the end of their respective aging periods. If you look close you will see spots of not so dark meat which still had some red cast to them.
35 day NY:

45 day rib eye:

35 day rib eye: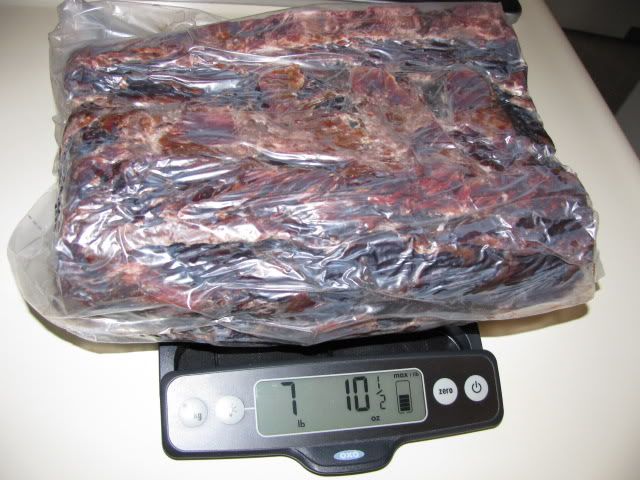 28 day rib eye: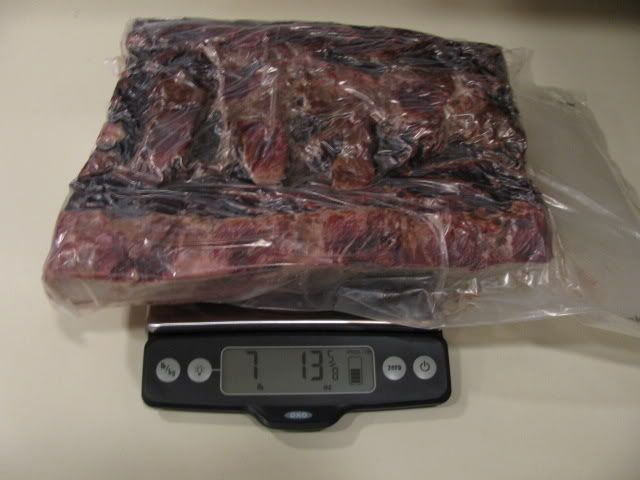 21 day NY: