February 21, 2012 at 9:23 pm
#5677
Ron Pratt
Member
A foreword might explain my approach to the testing…that is while I came up with a way of using a sleeve of Food Saver bag slipped inside a Drybag and I could seal it, I know from feedback on this forum and personal emails my solution does not work for everyone. Also since I purchased a Sinbo snorkel sealer I had no reason to use my FS for the Drybag sealing anymore. Furthermore for the first few agings I became quite comfortable using the plastic raft that I had made of rigid plastic tubing. Then C~W came along and introduced us to the paperclip bent into a triangle and that trick became my standard method.
With all that said I decided my test admission would be as simple as I could and as quickly as possible! No offense, but I believe some newbies just grab the Sinbo, dump the meat in the bag and then stand back thinking no intervention was needed. As you know failures do occur when the Sinbo is left on its own! In other words could I act like an inexperienced newbie using the VacMouse, a Drybag and my FoodSaver…let's see…that means never make a practice run – JUST DO IT!!!
So today I bought a 11.62 pound Loin Top Boneless Sirloin Butt from SAM's – it looked nice and was graded as choice. It looked like this sitting in front of my older model 1050 FS: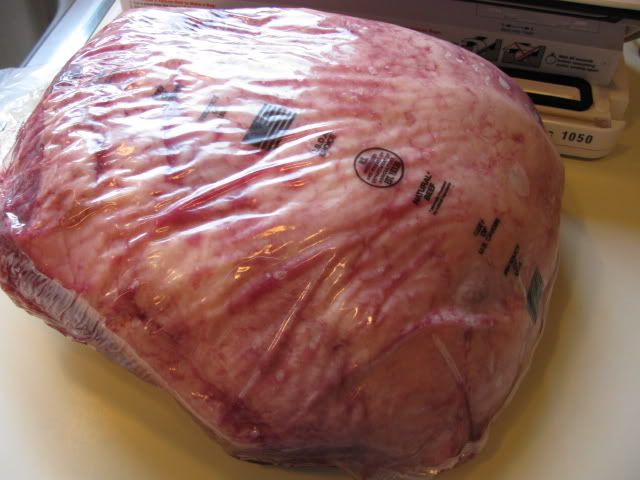 Notice how the sirloin sub-primal resembles a ham in bulk and shape so I knew I might have a tough time getting it in a 12 x 24 sub-primal bag, but finally it got in there – but it was tight! In fact that later proved to be a problem due to trapped air at the back of the bag.
Next being a newbie who might not have read instructions of trimming the excess bag I just left all 9″ excess on like this: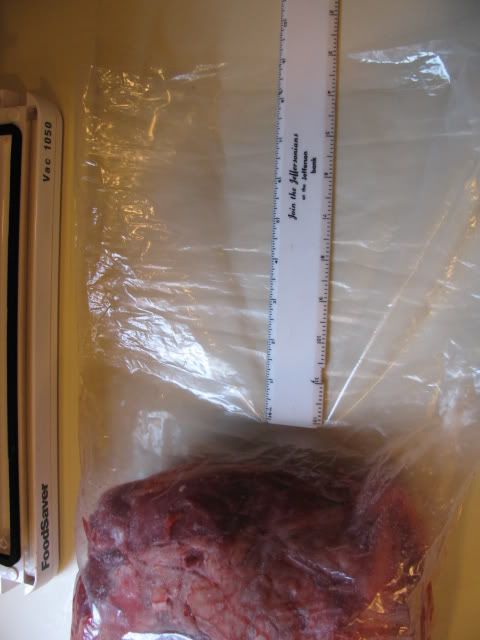 I positioned the VacMouse in the bag, and put the FS in place to start: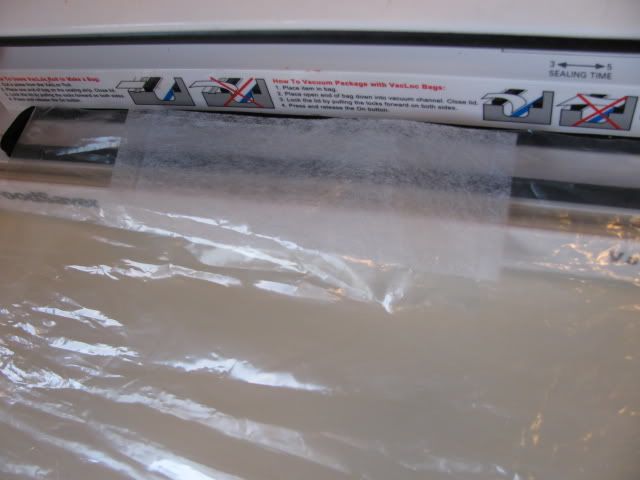 I couldn't help myself as the FS struggled to suck a vacuum, so I did intervene a little pressing air out. Finally the FS tripped and sealed and then I did a second seal.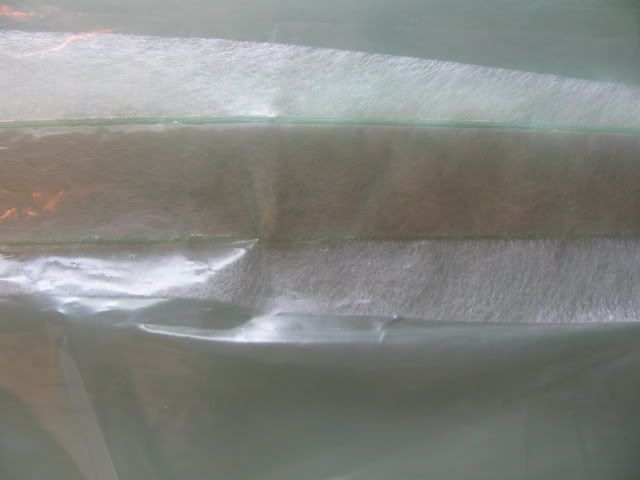 There was trapped air after all coming from the back corners so I did not like my results – so I did what I should have done in the first place and trimmed off 5″ of the bag. I then used my second VacMouse and with a little finessing I got a wonderful vacuum and then double sealed it.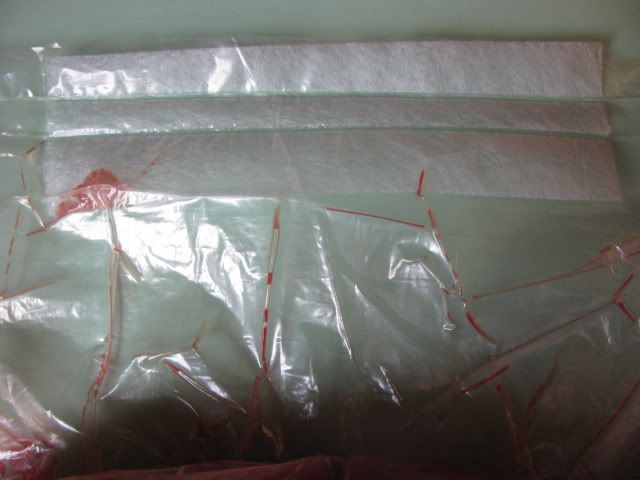 My conclusion is the VacMouse will work for newbies and veterans alike, but like anything practice makes perfect!
Ron