February 21, 2012 at 9:40 pm
#5678
Ron Pratt
Member
toasty wrote:
quote :
As for the trimming — I should have been more clear. The point was to cut into steaks, then immediately trim according to each steak's contour, rather than to try and trim the entire sub-primal and then cut into steaks. I think the goal is to do more precise trimming.
.
We are saying the same thing – I just used fewer words when I had said:
in fact I hand trimmed each one individually. In the past I have tried to trim the whole primal before slicing and that didn't seem to satisfy me.
Anyway – jumping to today's sirloin that had a fat cap that looked like this: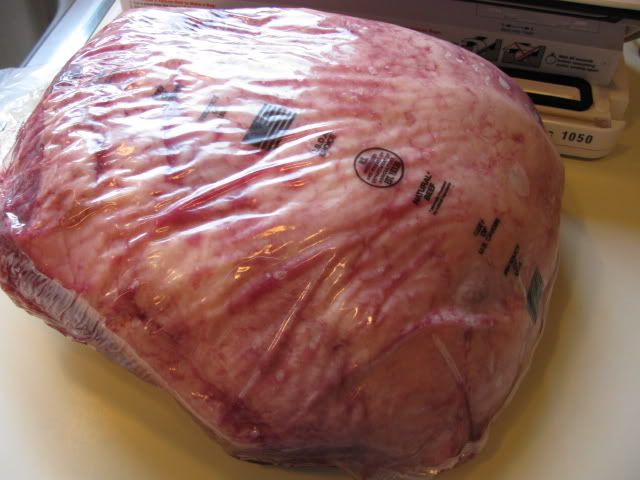 When I unwrapped it I found that fat cap was thumbnail hard and 1/2″ thick. So I decided to trim at least the outer layer off leaving what I believe to be still protective, but an easier layer for moisture to leave in the aging process – guess we'll see in several weeks!