March 15, 2012 at 1:12 am
#5808
Barry
Member
First one! A ribeye which was choice grade and was in the bag for 35 days…
Initial weight was 15.3 pounds and final weight was 7.8 pounds.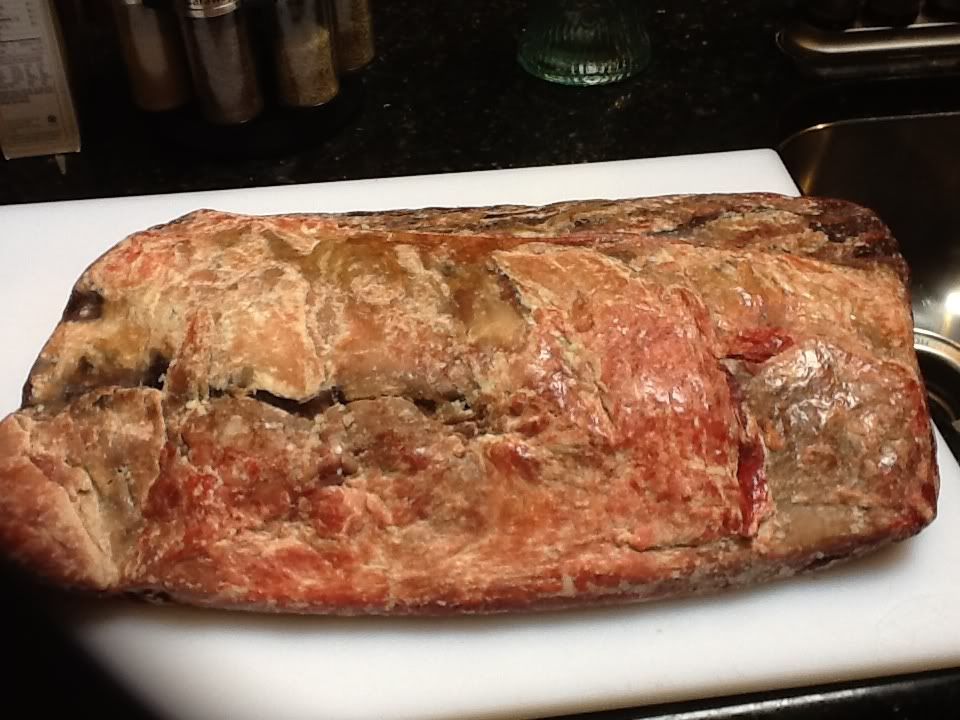 So after seeing this, we decided to salt a couple of them instead of sous vide. We grilled them on the Primo and put up the rest for future use.
Really, really tasty. Ribeye # 2 is shortly behind and we will do a prime grade for # 3 even though this choice grade was as tender as good prime!