March 15, 2012 at 11:28 pm
#5812
Matthew Garcia
Member
Ok, so the first half of the new york went extremely well. Aged 14 days, and the second half will be aged 21 days.
Removed it from the bag and was amazed how much smaller it was.

Started to remove the gross looking stuff and fat. Although I think I got over zealous with trimming fat. But hey, it was my first time.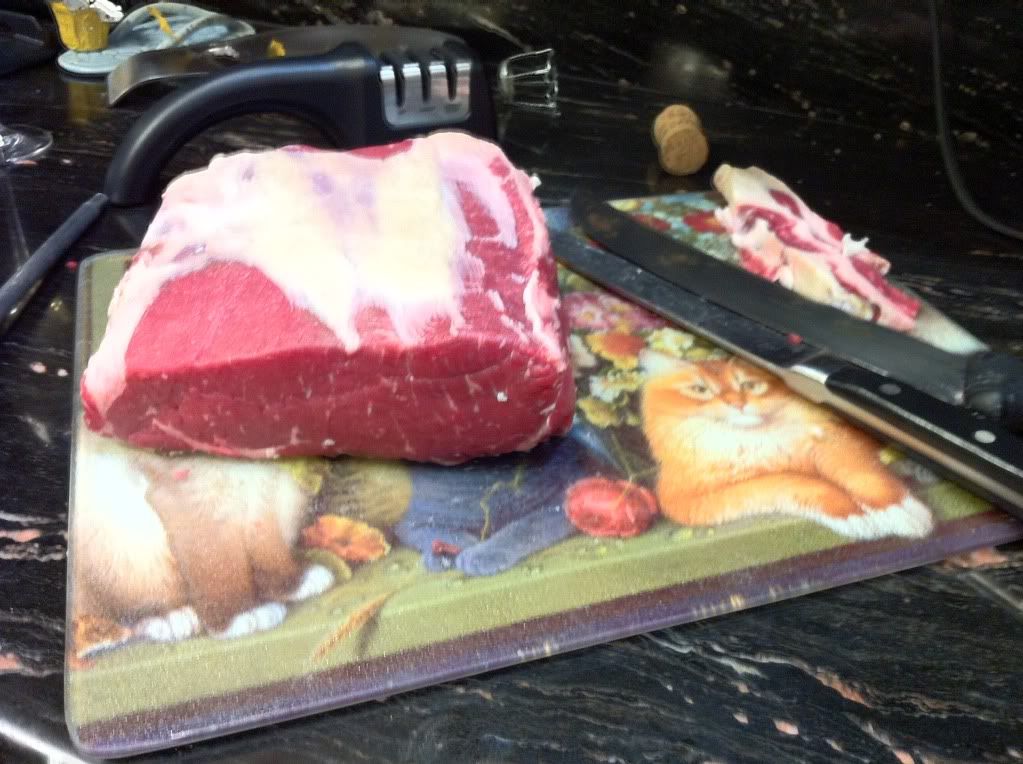 Got 6 steaks out of that half, made them 1 1/2″ a piece with one of them being 1″ (bit thin). Do you all have suggestions for how thick it should be? Another 1″ I tossed because it was pure fat and hard waxy stuff (on the far end of it).
Pan fried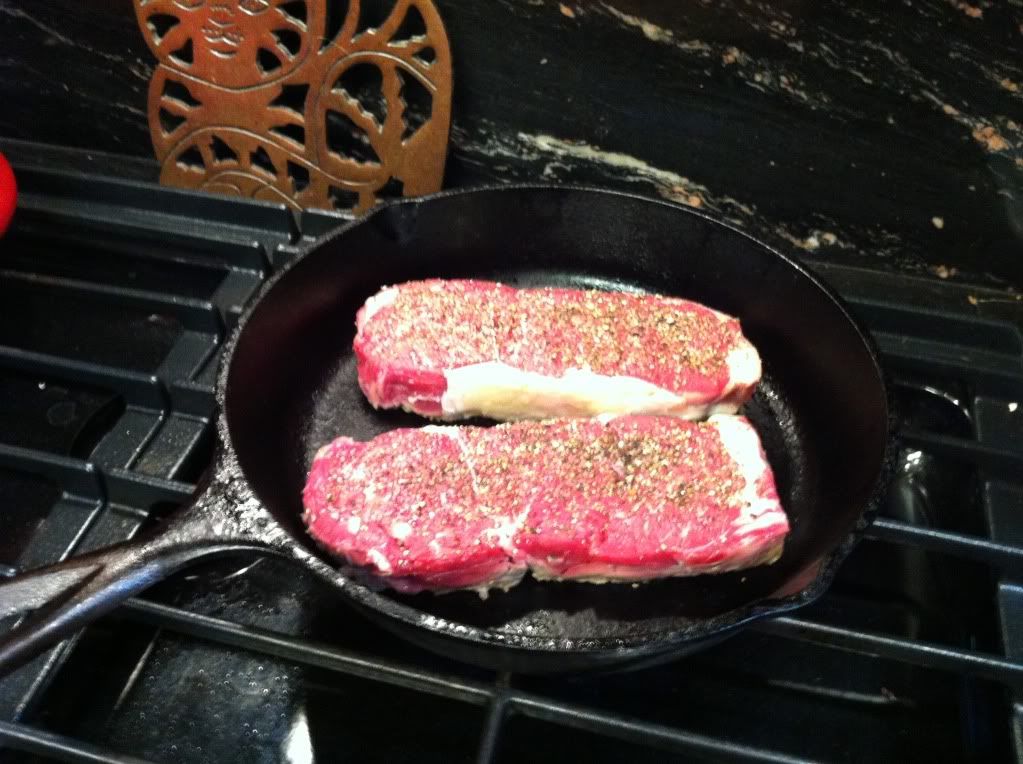 Pretty damn yummy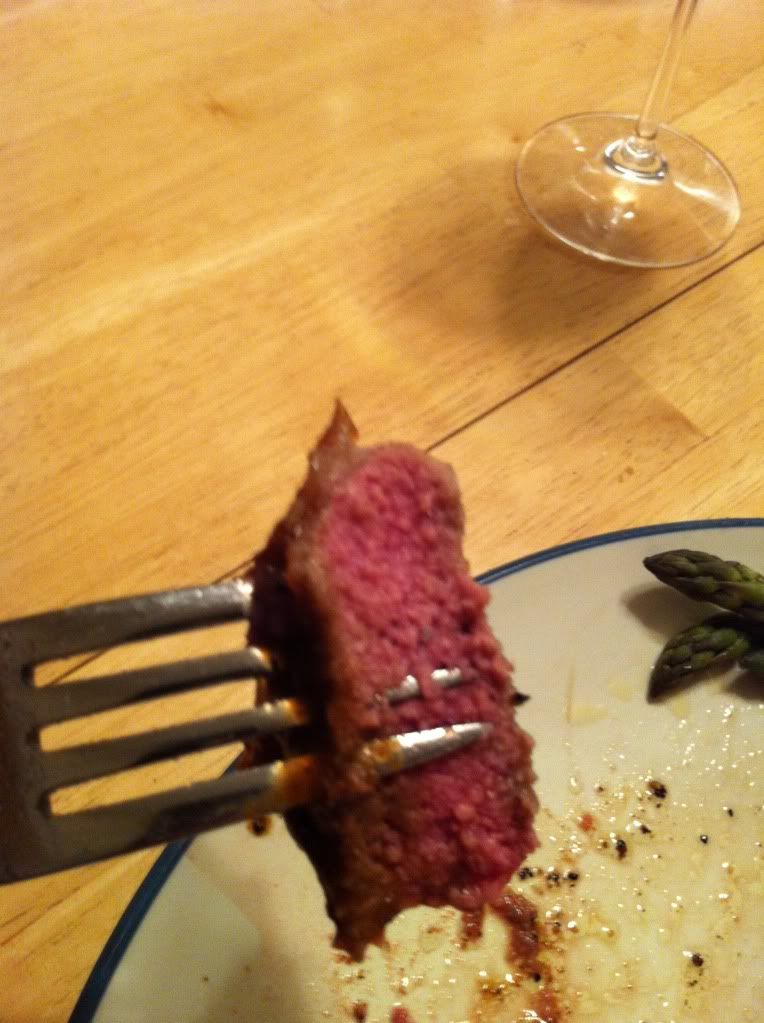 Vacuum sealed the others and froze them