June 10, 2012 at 6:04 pm
#6134
Ron Pratt
Member
The traditional French dish of steak au poivre uses beef fillets, but I have experimented substituting tenderloin, aged rib eyes and now aged sirloin. As I mentioned I used my Jaccard and worked over the meat fairly well and trimmed off any internal gristle to assure tenderness thorough-out. Welllllll – I'm here to say last night's sirloin has been the best yet and will be my meat of choice for this tasty dish. The sauce is so rich to began with, but the tenderness and taste of that aged sirloin still shined through to give a wonderful blend. BTW I have no cognac, but just use a good brandy instead.
I have no plated shots, but here it was in the skillet just before serving.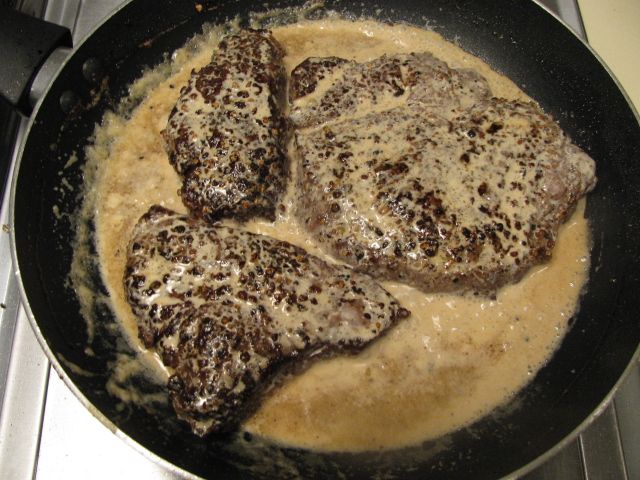 Try it – I highly recommend it!
Ron