September 16, 2012 at 3:35 pm
#6242
Ron Pratt
Member
Follow up ( proof of the cook) :laugh:
Here's that 2 pound chunk-o-cow in it's naked glory!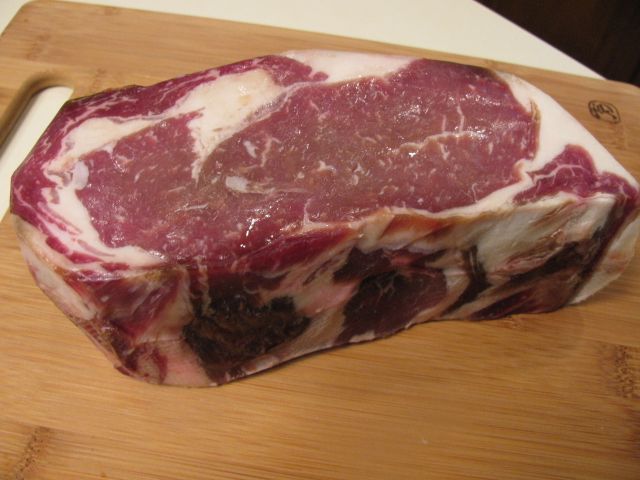 Here after a 90 minute hot tub and rubbed with my homemade PR concoction – BTW internal temp was already 109°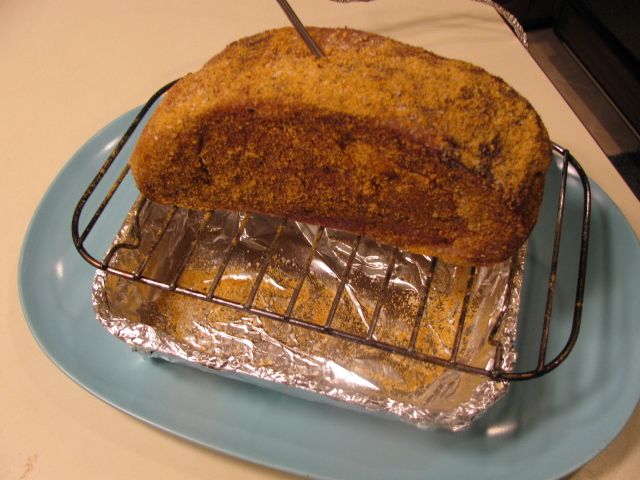 After the roasting and searing – sorry the picture was dark – but we were getting hungry!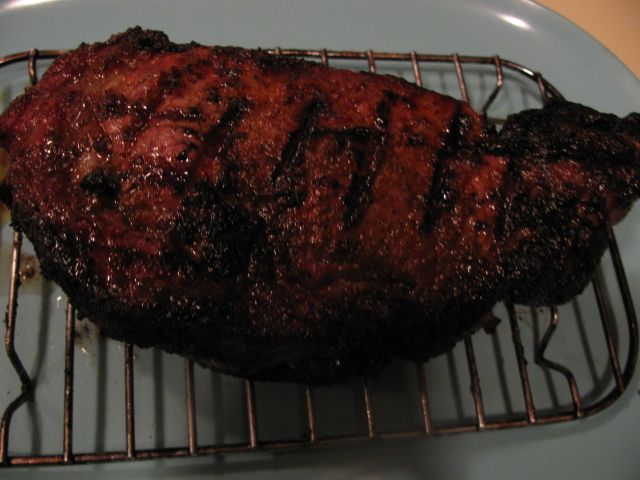 And as split into his & her size portions!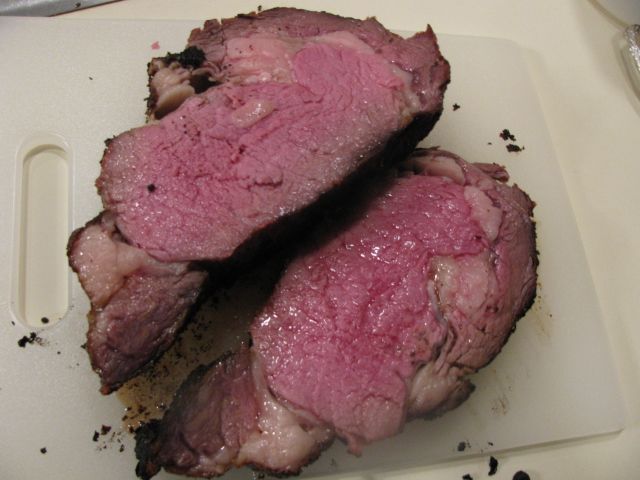 I served them with my own recipe of au jus plus a sour cream & horseradish sauce mixture which included half and half to make it even richer. Trust me it was worth the anticipation all those days! 45 day aging RULES!