December 3, 2012 at 5:28 pm
#6430
Brian
Member
I added two new hydrometers to the fridge and they showed a 10% drop in humidity then the remote sensor I had been relying on. Most of the day my humidity was in the 50-60% range after I added 5 water jugs to take up the vacant space.
I then bagged a 19lb ribeye and here's the set up, new rib eye on top (hard to see)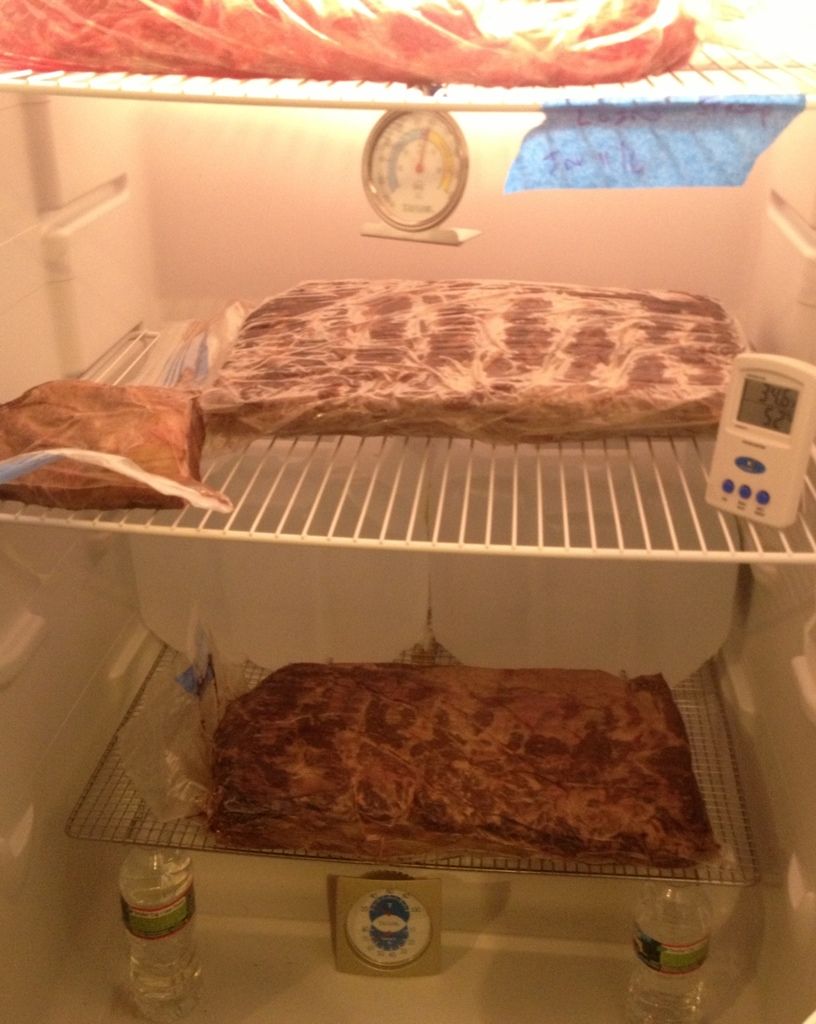 Last night my family and I enjoyed our first home dry aged beef and everyone was very impressed.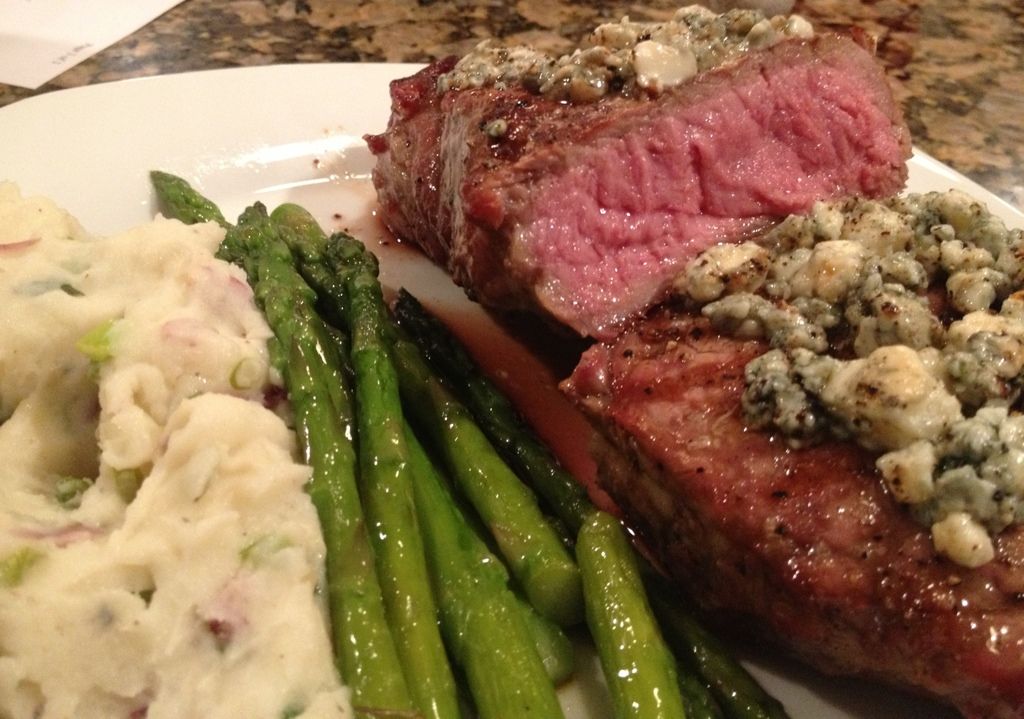 Incidentally, I would never trim that much fat was just being cautious –
Thanks again to the forum for the advice, you are at great resource.