December 9, 2012 at 3:49 am
#6458
Dr. Frederick Howard
Member
Ron,
You're pretty close to being an unadulterated genius.
This shot is the sirloin in the bag.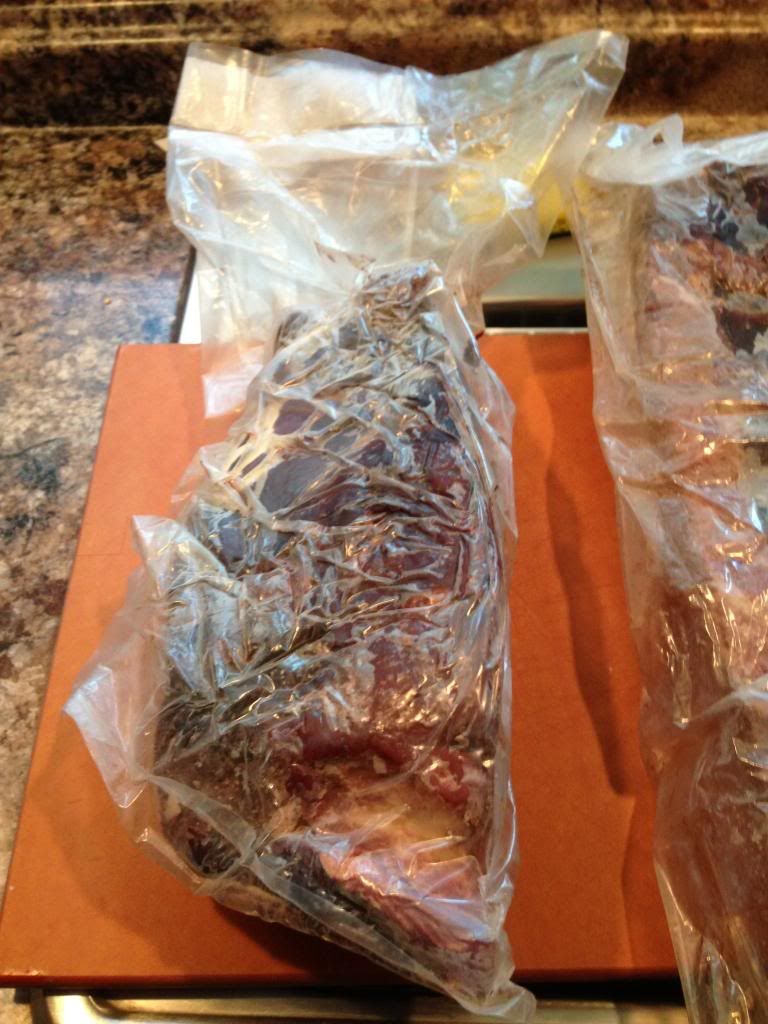 This is the Rib Eye.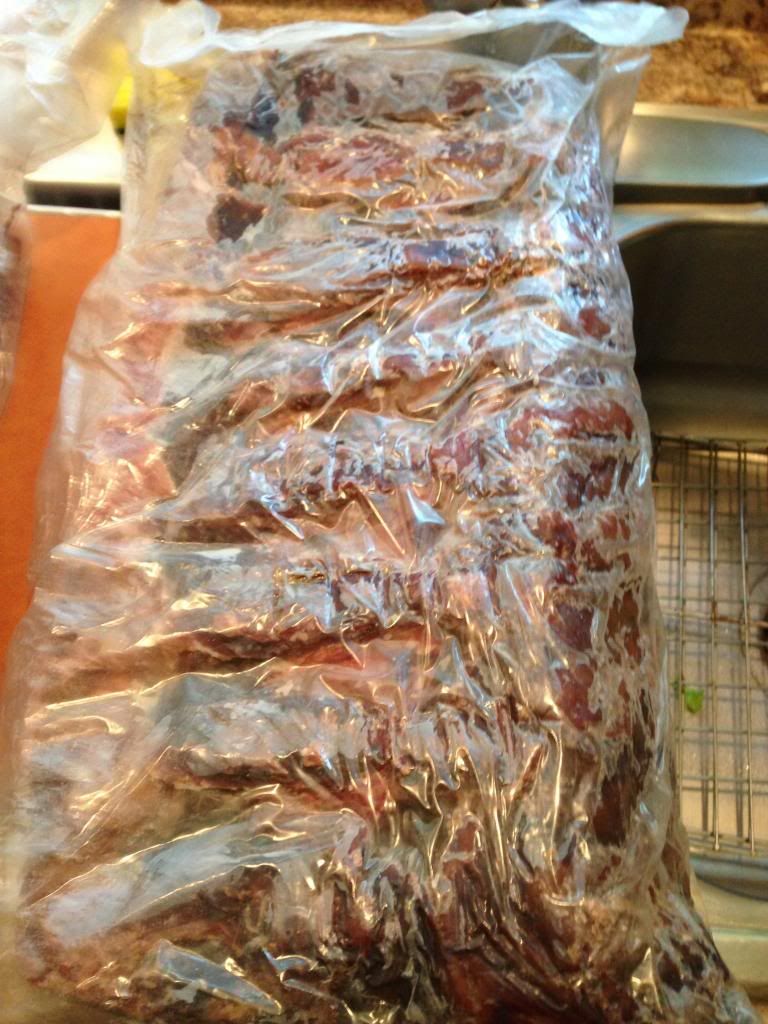 Sirloin after removing from the bag.
Ditto for the Rib eye.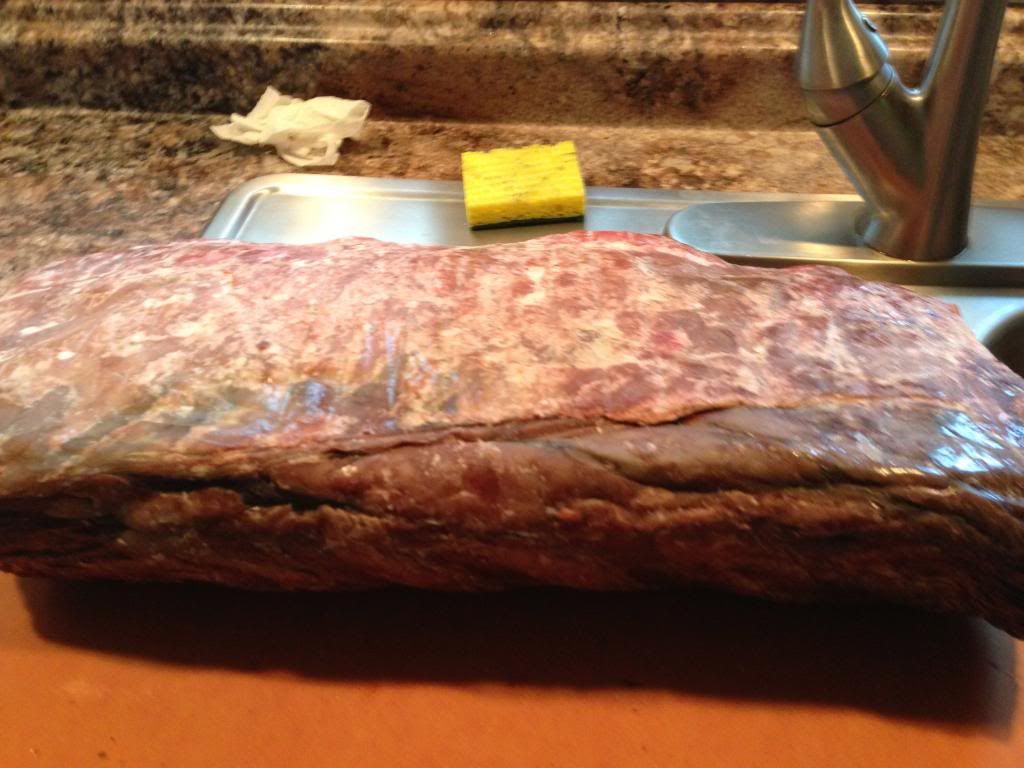 Top Sirloin with top cap removed. Will use for medallions or some dish that will be braised with probably a creamy sauce.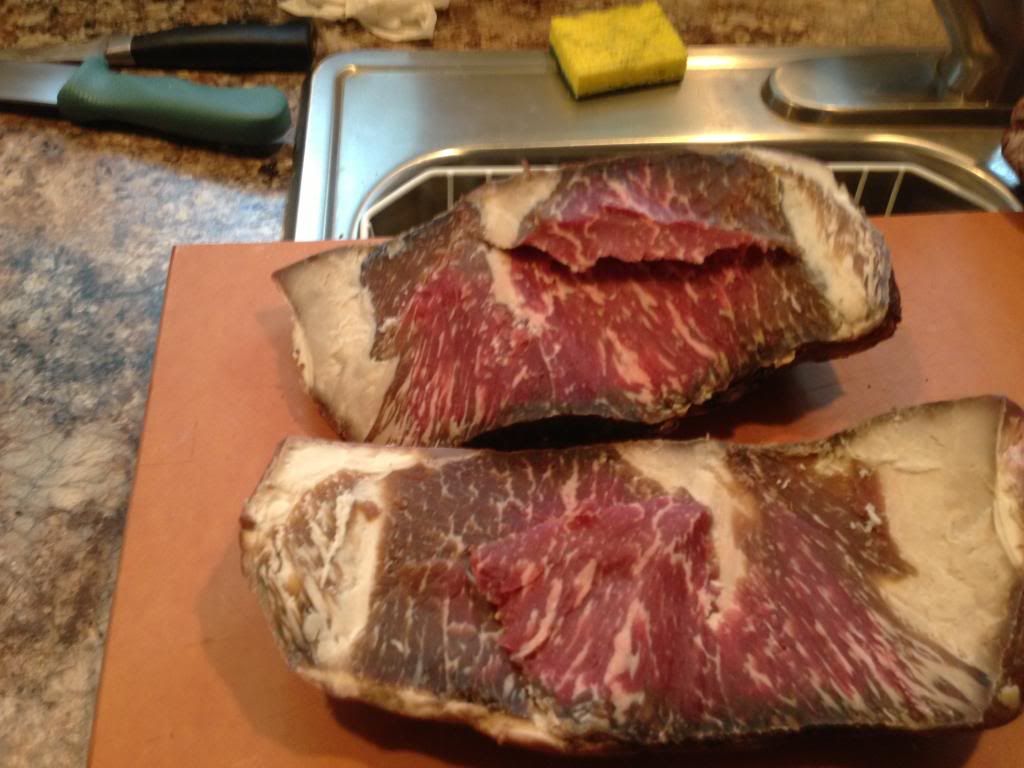 Could've cut in a different direction. However I usually use Sirloin in an onion/garlic infused gravy comfort food entree.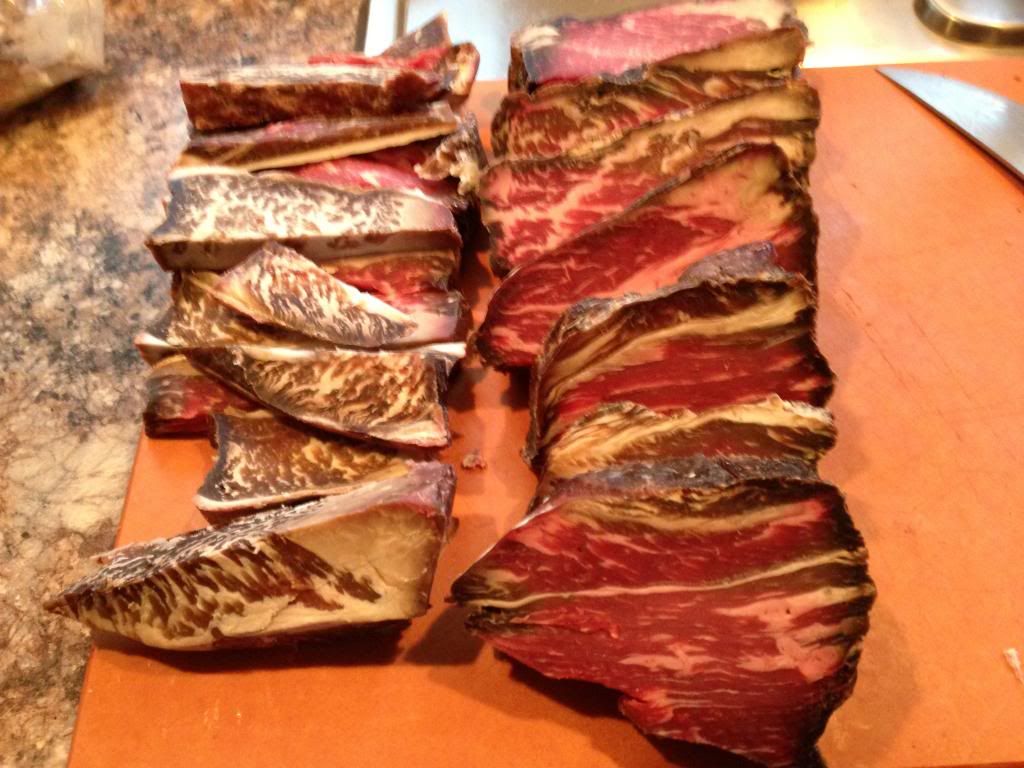 Finally, my Rib Eyes!
These are both USDA Prime and the interior marbling remained intact. Will further trim before putting on grill. Cooked a sample of each on my BGE with Mesquite and it was quite the experience. The beefy flavor came through as I only seasoned with Kosher salt and pepper. Cooked to about 130 degrees, let rest for a few minutes. I am sold on this method of aging. BTW thanks to you and this Forum!
Doc