November 17, 2010 at 3:35 am
#4187
Ron Pratt
Member
I'm not one to beat a dead horse as they say, but I'm also not one to SHOUT about what I really believe in and want to share!
Last Saturday I grilled these two 17+ oz rib eyes I had aged for 28 days way back in Sept, '09.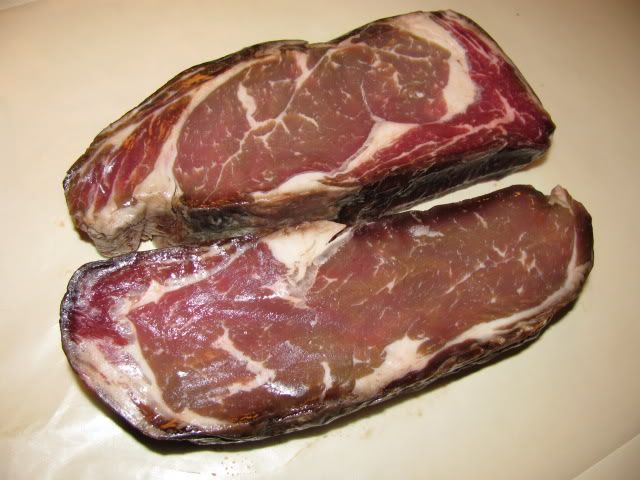 Long story, but in the end I over salted them and WORST than that I OVER COOKED them! Just the same my wife and I both trimmed these before eating them.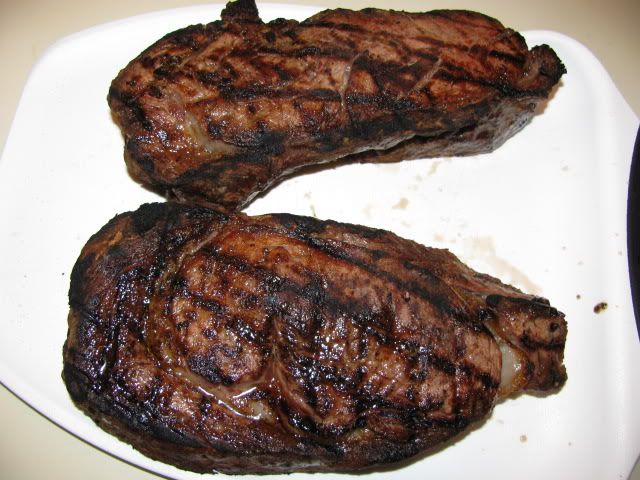 Now the upshot…I have ENJOYED those cold trimmed "rinds" like no one can imagine! Please PLEASE don't let your mind assume the dried rind is something horrible!