January 31, 2011 at 2:41 pm
#4382
Ron Pratt
Member
Scott,
The thermapen is a wise investment that should last a lifetime. I have two of them and the oldest is 9 years old and still using the initial battery! The reason I bought the second (and that will be the model you also will receive) is because it is waterproof.
As for sticking the steak – I stick it in both the thickest and thinnest to monitor overall temp. I do not subscribe to the idea that a steak is like a hot water bottle that once stuck it is going to leak juices! OTOH chicken and turkey will weep when stuck, but the Thermapen probe is like a minuscule pin prick.
As for cooking temps – as I have said elsewhere before I am sold on hot tubbing my steaks and therefore only put them on the grill in order to sear. Typically I do that at 650 to 725 dome temperature.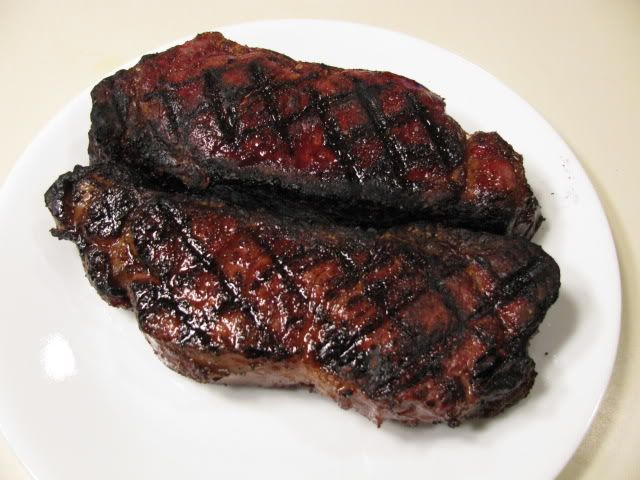 Ron