October 31, 2011 at 7:56 pm
#5010
Ron Pratt
Member
Charlie,
That 3″ is the size I choose when I cut up the rib eye sub-primals that I age. Then split in half both my wife and I love the taste from each bite with one side being medium rare and the other crusty herb enhanced seared side. That's the nice thing about aging a 14 to 16 pound piece of meat – you cut it precisely how YOU like it!
BTW that "meat hook" is actually called a "pig tail flipper". That one is a small one which I use for steaks but also it's great in the kitchen for turning bacon. I also have a much larger one that is great for snagging and flipping ribs and briskets. The larger can also be used to fend off hungry neighbors if need be! :laugh:
As for your crock pot idea that's certainly something to experiment with. OTOH most people have their hot water heater set around 121 to 124° so right out of the tap there's no hassle. By using a small cooler I only have to change the water once for an hour, whereas if I use an open topped bowl I'll change it every 15 minutes after checking the water temp with my Thermapen.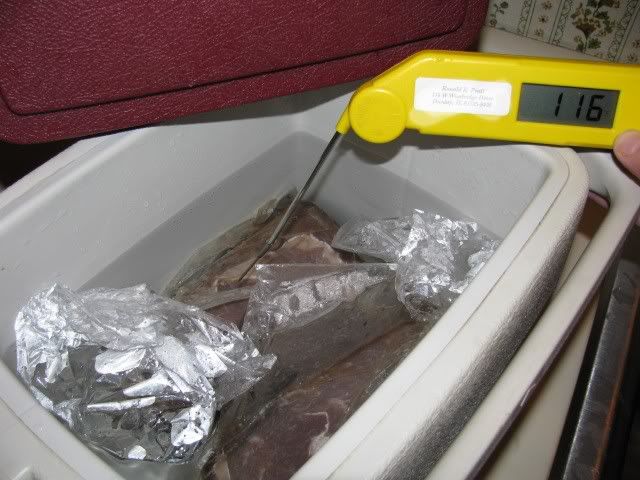 :laugh: