September 1, 2019 at 8:47 am
#12535
Reno
Member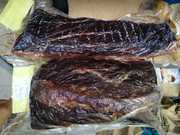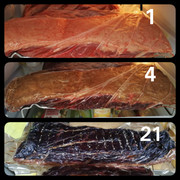 The sirloin looks better then the ribeye.
Another explanation could be that the ribeye was laying close to (or against) the back wall of the fridge. So the air couldn't circulate well and keep that piece moist all the time.
I noticed that a few days after my last post here and moved the pieces a bit around.
There are still quite alot green spots. I just hope I didn't ruined that piece.