December 18, 2011 at 3:33 am
#5255
Scott Mark
Member
OK – first test on using photobucket – right here, right now.
This is am image of test-fitting the sirloin sub-primal into my chamber sealer. It was a near thing, and would only fit cross-wise. But I'm glad it did, because my Sinbo didn't arrive for several more days!
Here we go:
And just to show that we can do text afterward, and a second image:
This is the sub-primal lined up to go into the (brisket, extra-large) bag, sideways: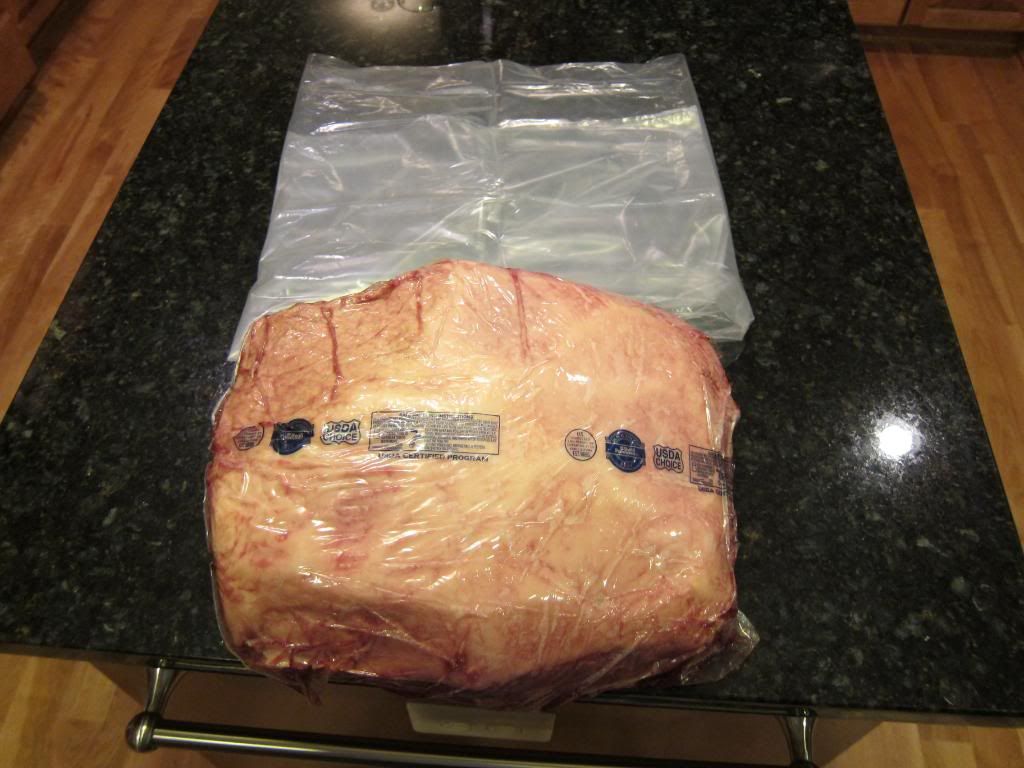 That's all for now!