October 3, 2010 at 4:51 pm
#4039
Ron Pratt
Member
The anticipation was worth it!
Just to recap…I started with this 1.75 pound prime rib that was a part of a sub-primal that I aged for 35 days.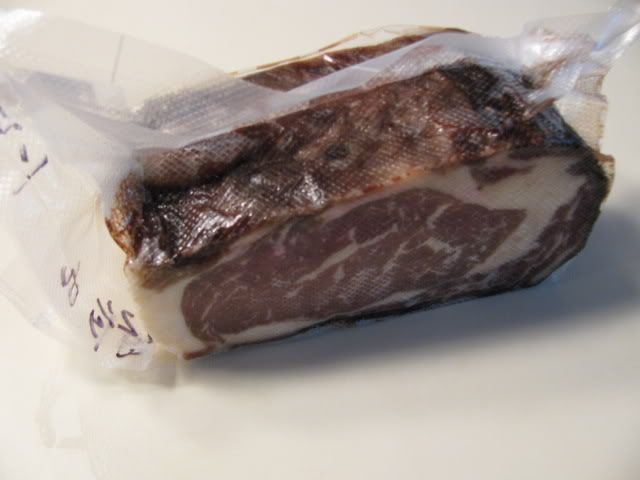 After 1 hour and 10 minutes in a 100+° hot tub I hit it with coarse kosher salt plus rubbed it with a homemade concoction that we love. Obviously by the color you can see it has dry mustard as one of the ingredients.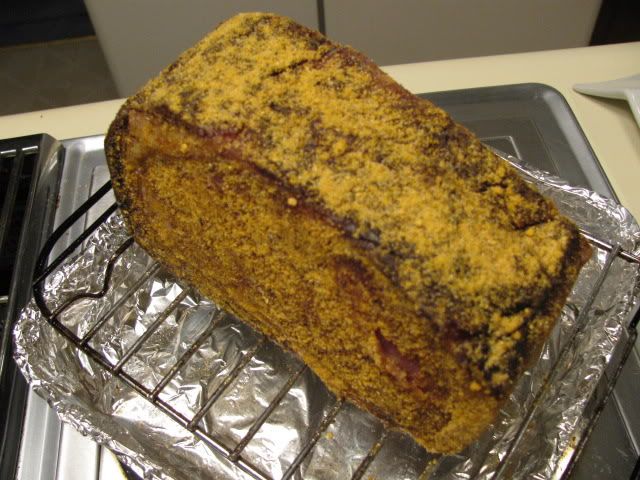 I chose a reverse sear method roasting it indirect at 330° for about 35 minutes until it reached and internal temp of 129°. At that point I removed it and foiled it while getting my Big Green Egg up to a RIP roaring 700°. I seared it for 30 seconds per each of the 4 sides. That produced this result.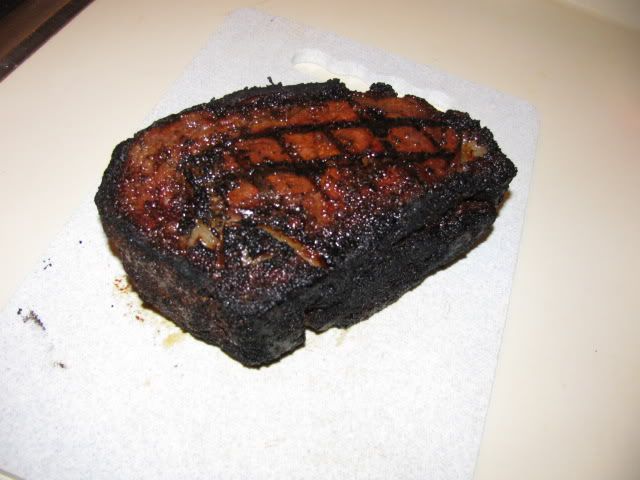 Then came the time to slice it open. I was quite pleased to find this: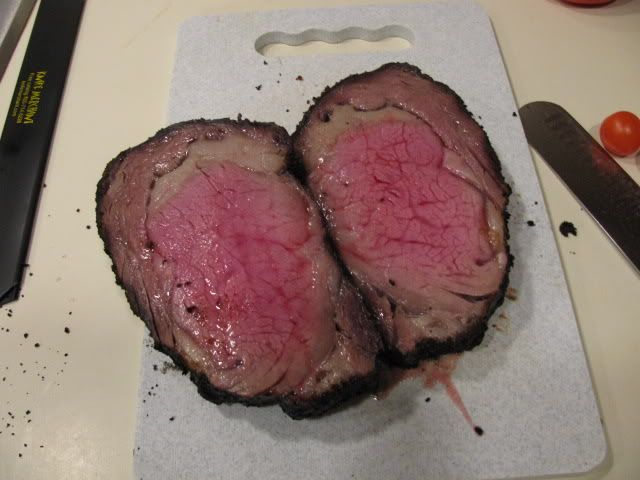 Here was one piece plated and covered with my own recipe of au jus, which I will post under the recipe section here later.

I'm here to tell you that was as delicious of a prime rib as I've ever had. Even my petite wife finished most of hers!