March 18, 2012 at 10:24 pm
#5854
Matthew Garcia
Member
ok, so here we go with the second part of that new york.
I felt more confident this time with trimming, and I was not as aggressive in removing fat. Got 6 great steaks and a seventh that is ok. But you all be the judge.
I am quite surprised what a difference 6 or so days makes between the two halves. The older cut has a richer fragrance and the color is a much darker hue.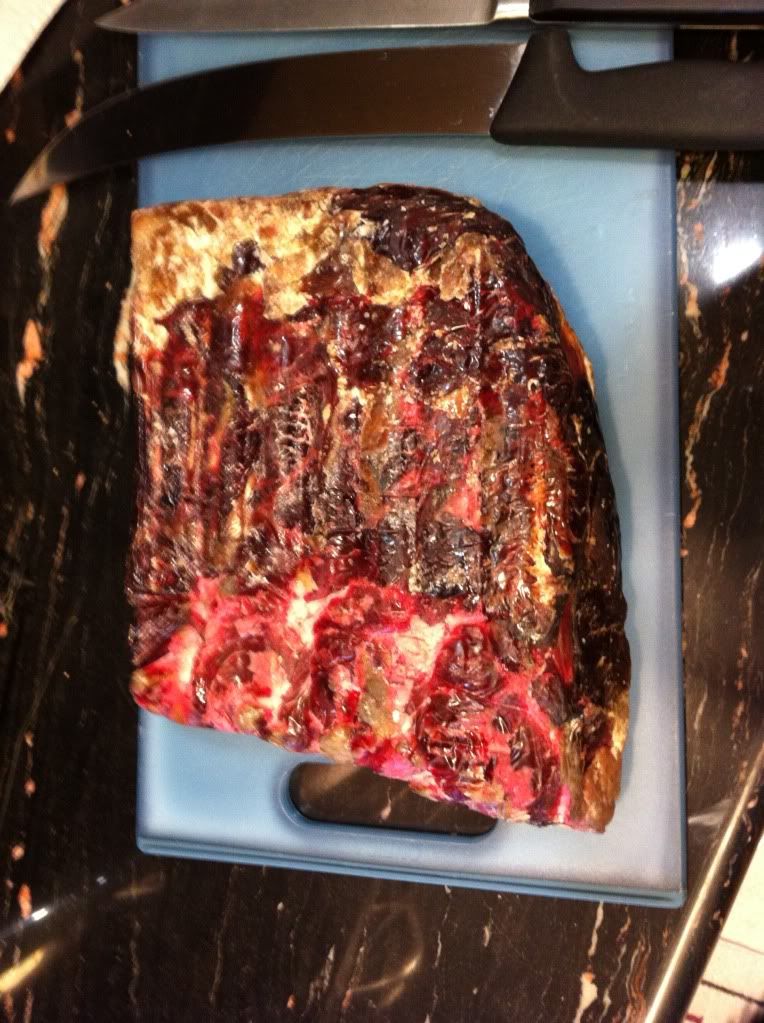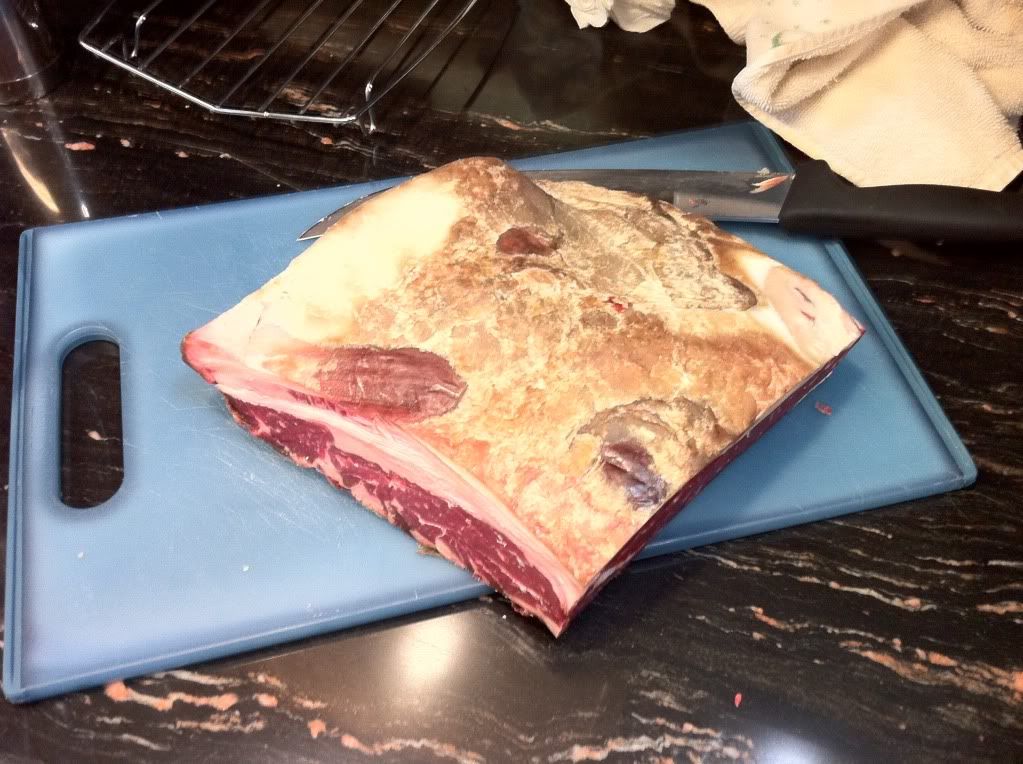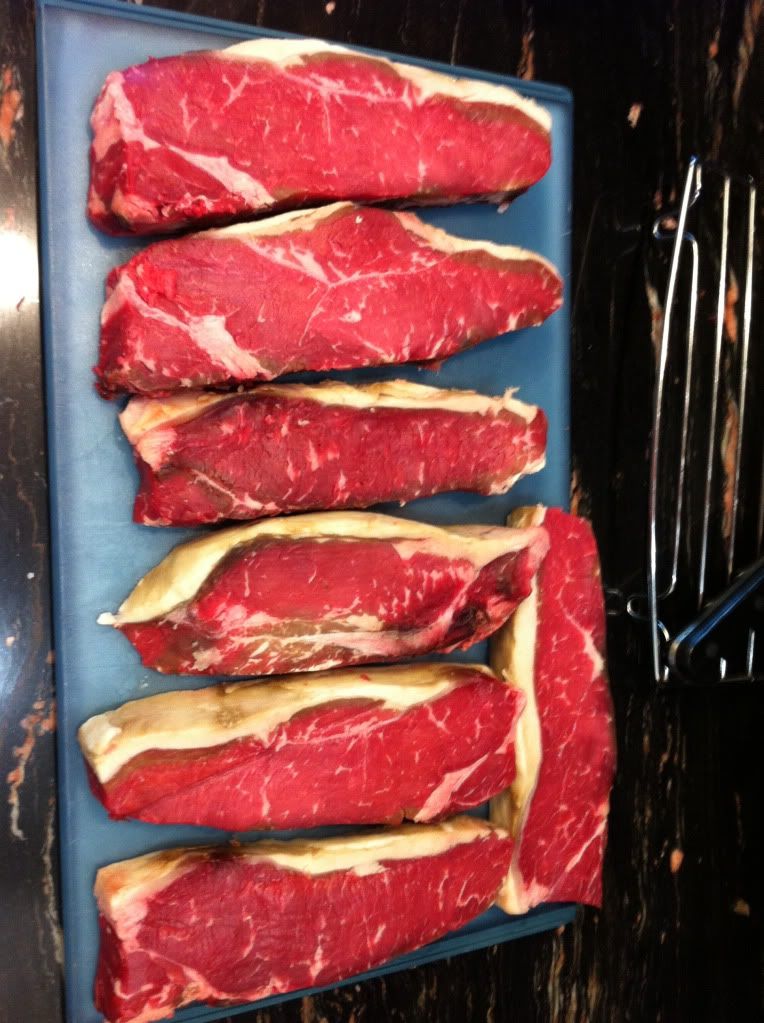 going to vacuum seal and freeze them right away