December 2, 2012 at 6:55 pm
#6427
Brian
Member
Thanks again for the information, I've tried all your suggestions and I'm going to put in a service call to determine why the fridge humidity is high. In the meantime, I do not want to risk having the meat spoil, thus after 28 days I decided to open the loin that based on visual inspection appears different then the other two. First I weighed, started out at 15.6 and now 13.4 = 14% weight loss.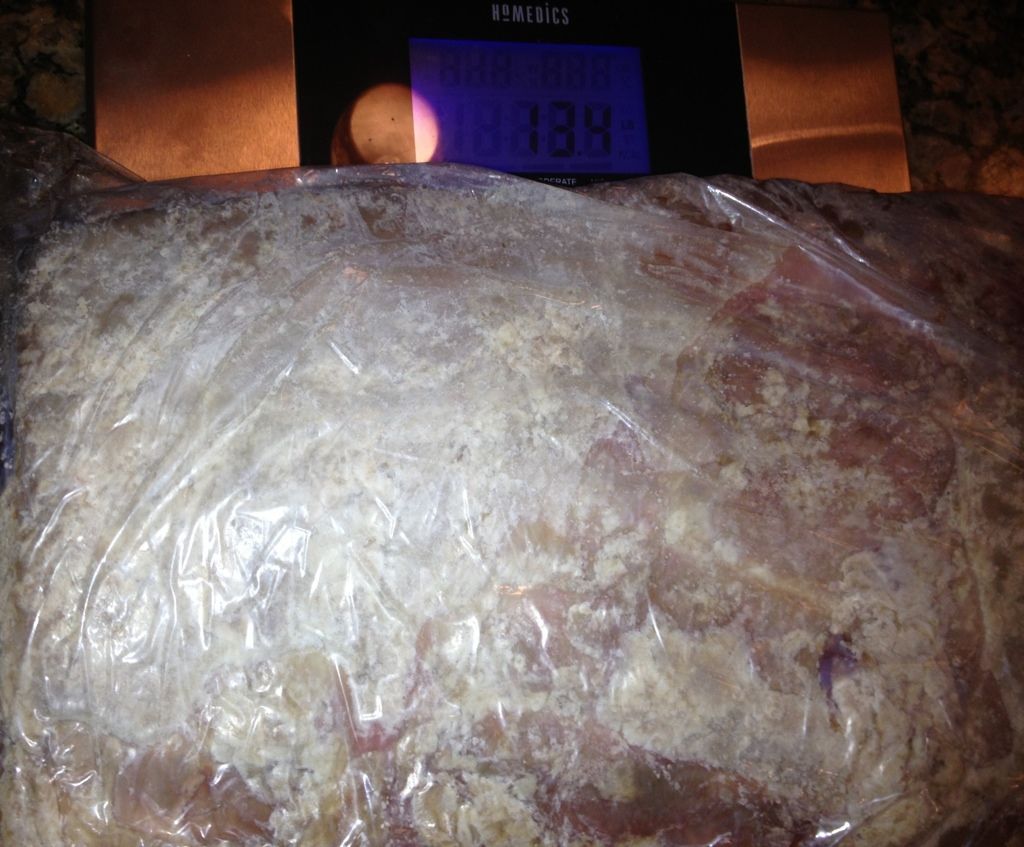 Then I opened her up and was very pleased with the smell, very natural and pleasant – better then it when in that's for sure!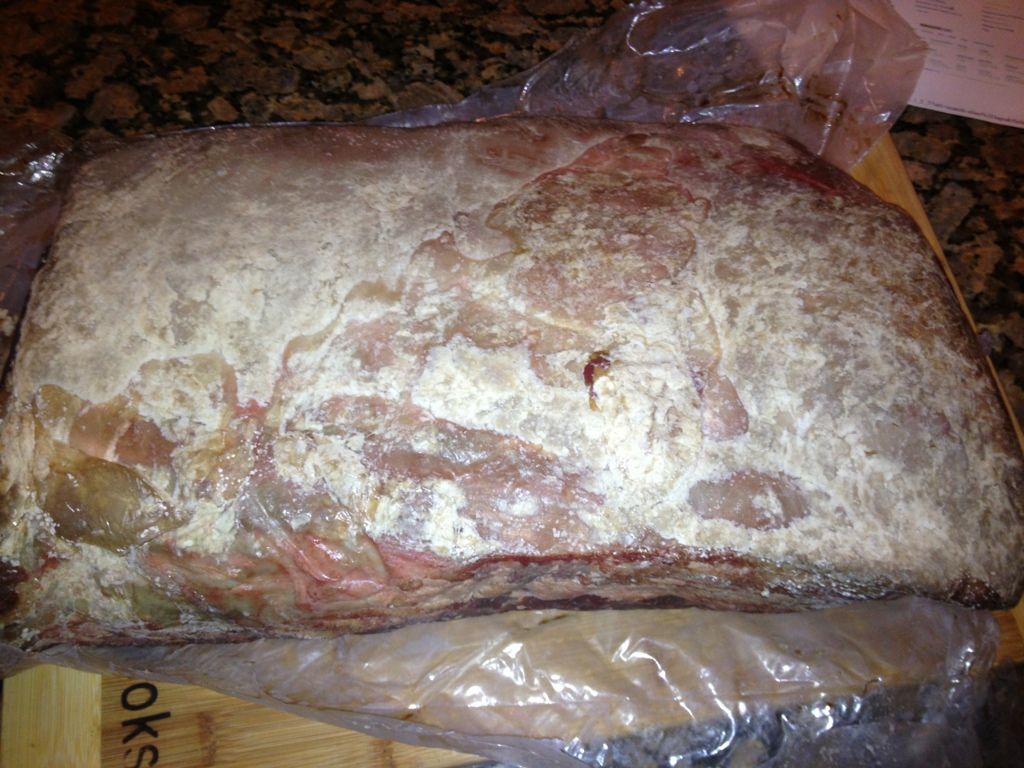 AS you can see the end cut did dry more then I had thought, though based on other pics I'd expect a firm crust whereas this was fairly soft to the touch. (but based on my humidity…makes sense)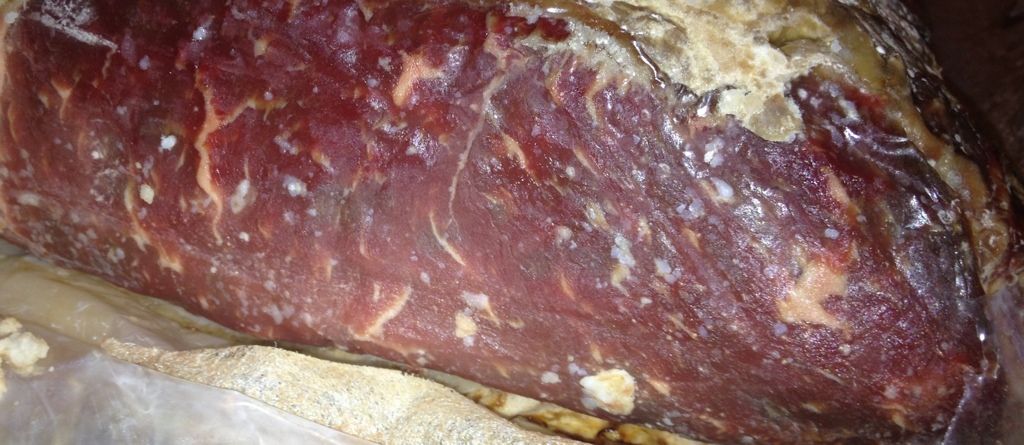 Here is my only concern: I'd say this is mold….and there were a few other spots on the fat cap, though none underneath.
Fat cap:

Underneath:

Next I trimmed off all the crusty stuff and suspects: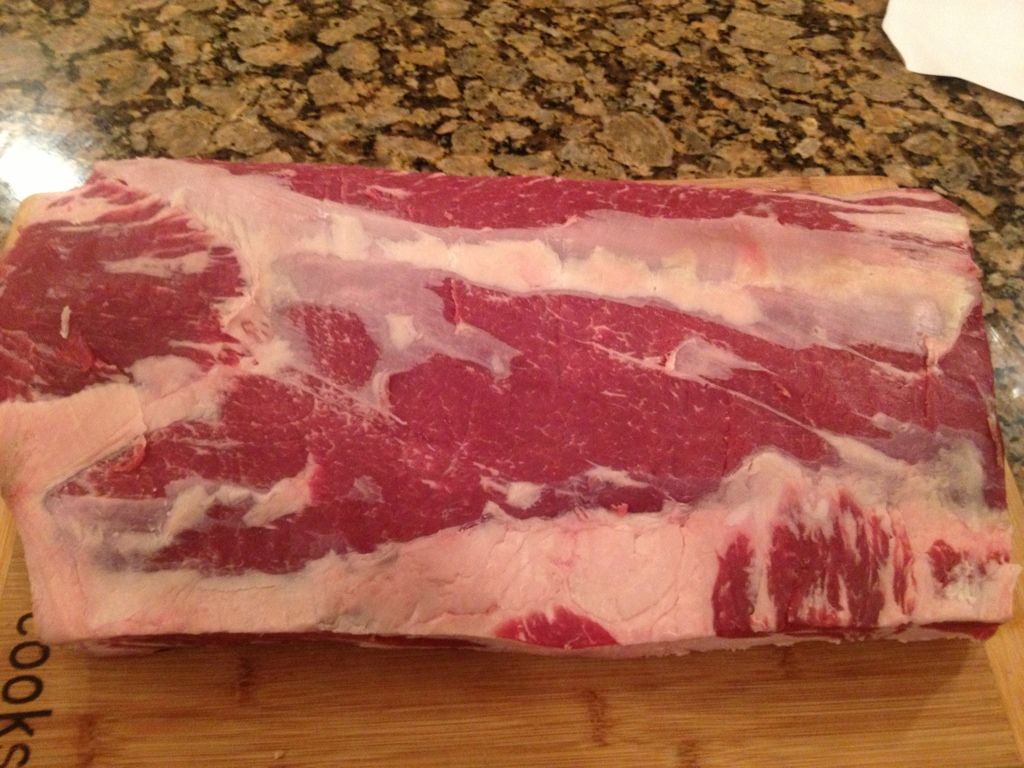 And Steaked it: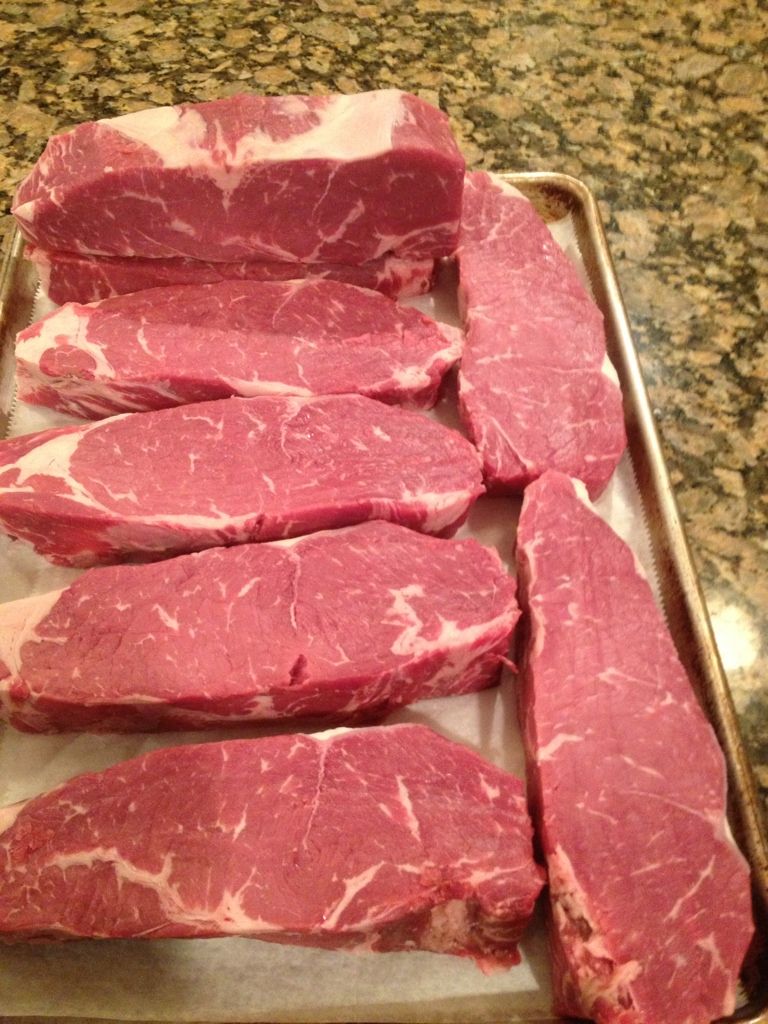 In my opinion the meat is extremely tender looking, the texture is buttery—I've read "trust your nose" and my nose tells me this meat is "good".
I'm interested in hearing any concerns out there. In the meantime I feel good the other two subprimal (with very nice seals) are progressing OK and I hope this week to address the humidity issue.
Brian