June 22, 2013 at 7:41 am
#7132
Drew Hawkins
Member
Ok here we are at 28 days
The big boy up top, he wil get cut up on day 42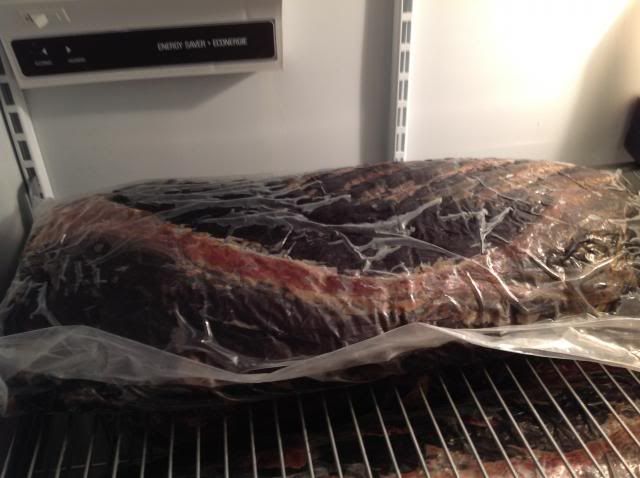 Smaller one down below, he will get cut up on day 35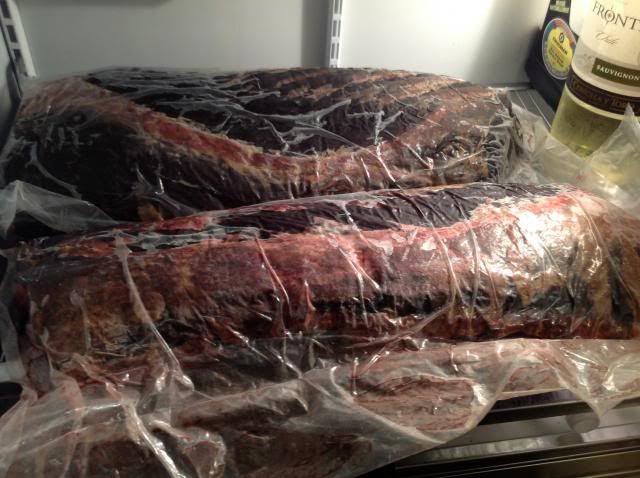 Ok here we go this is on day 28. Here is the 3rd one with his skin on.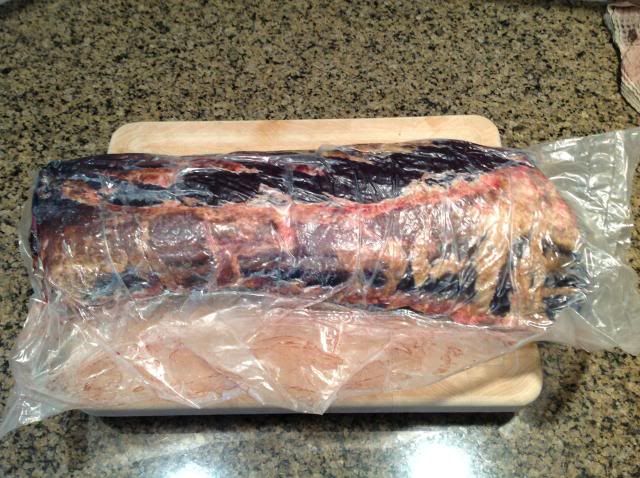 His skin off. It adhered really well.

Squaring up the end,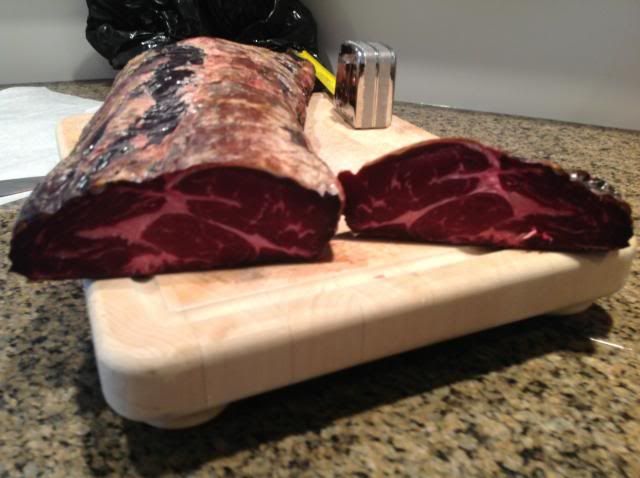 I cut these at 1″, I did not want to but my wife was involved. Won't happen again :laugh:
From looking at others post. I feel these,we're almost a,darker red. Comments please?

Prepping for the vac bag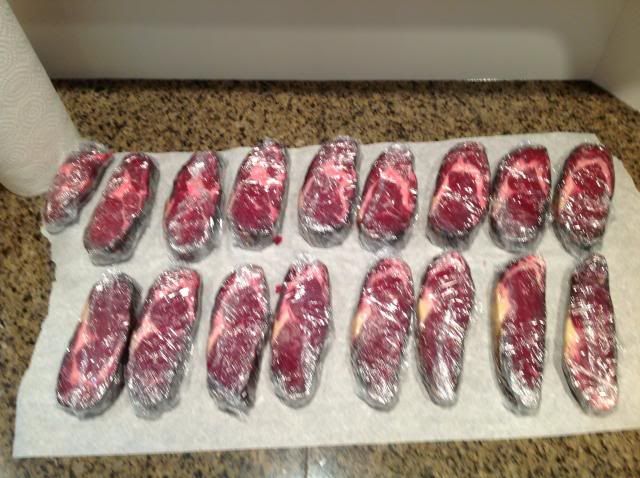 In the vac bag and dated,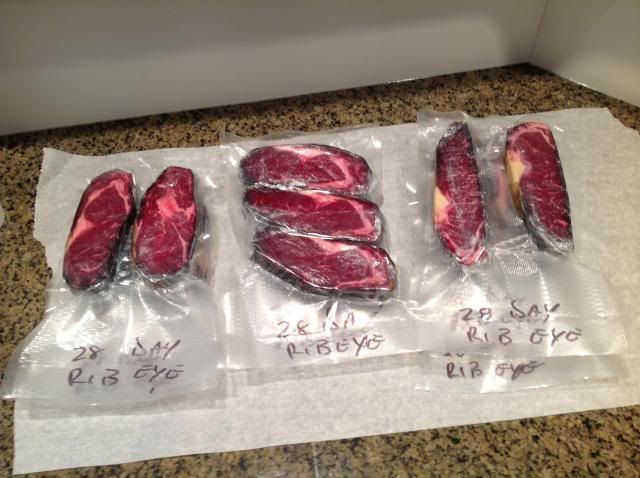 Wife and I cooked up a taster. She liked it. That's a start 🙂
Thanks for viewing.