June 27, 2010 at 6:06 pm
#3926
Ron Pratt
Member
Finally last night we were able to try the first of those steaks and I'm here to shout out THEY WERE GREAT!!!
First I started them out in a 70 minute hot tub and had to replace the water 3 times to keep it above 100°. By the time they were ready to go on the grill after I had hit with nothing more than coarse Kosher salt the internal temp of the meat was still 112°.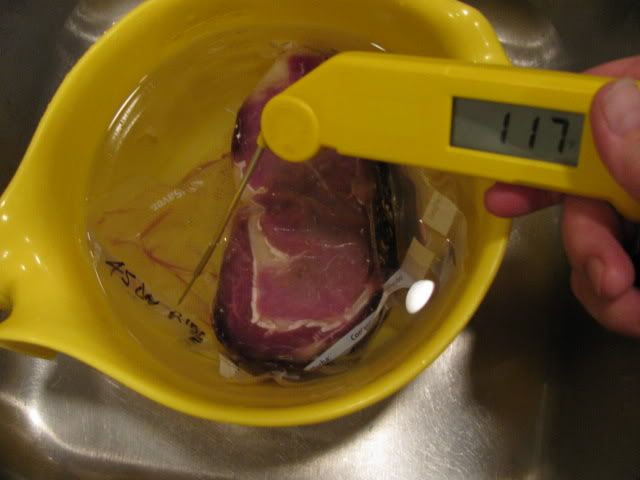 In the meantime I had my egg roaring and by the time I actually put the steak on the dome temp was nearly 700°.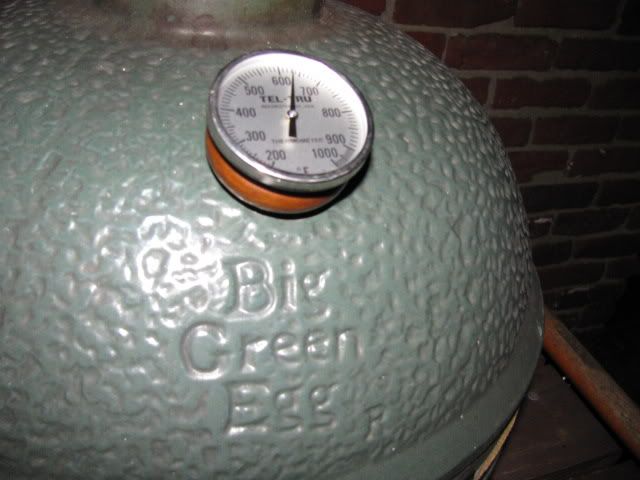 Using a timer and tongs I did a quick sear of 30 seconds, turned 90° for 30 seconds, flipped for 30 and turned at 90° for the last 30 seconds. Yup a total cooking time of only 2 minutes flat and my Thermapen read the meat was 134° internal – Perfect! Here's a final picture with some medallions of compound butter on top.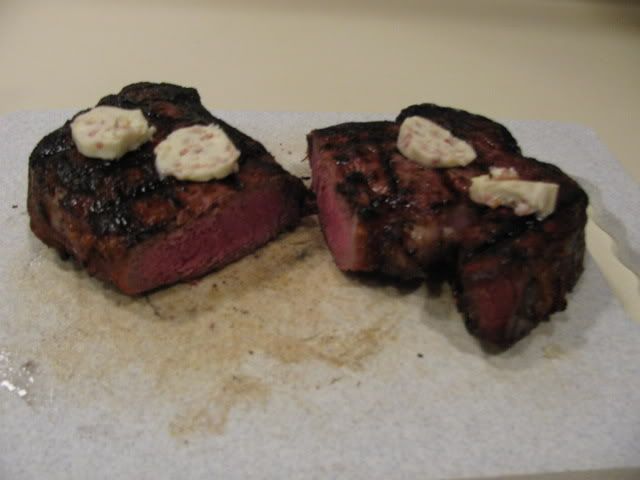 I tell you these were fork cutting tender. 45 day is my new benchmark!