June 11, 2015 at 11:40 pm
#9259
Dr. Frederick Howard
Member
Ron,
Well I couldn't wait the additional two days, but I think this will be a keeper. This right out of the Umai bag at 43 days.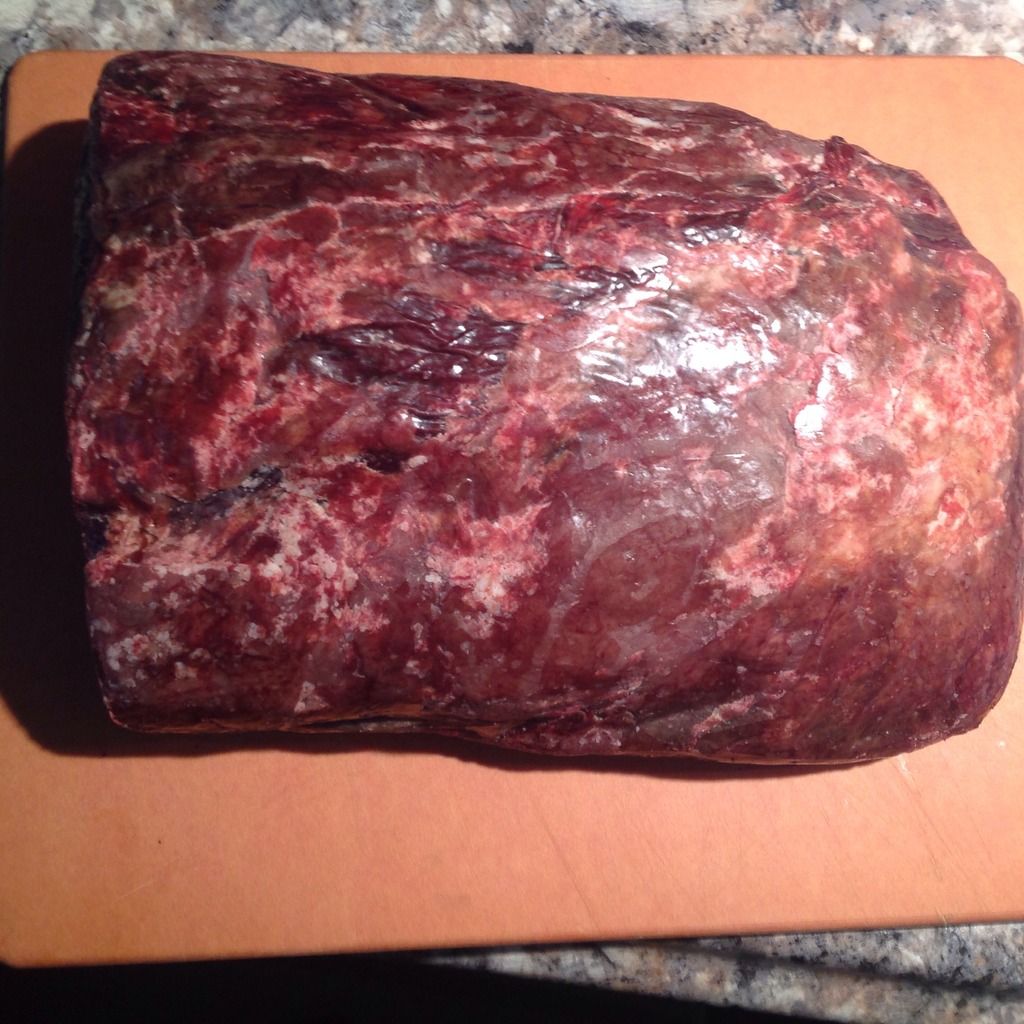 This after is after I steaked them out. Interesting note, traditional Kobe's fat will melt in your hand with just your body heat. I accidentally dropped a little of the timing and held it in my hand for a few moments. The trimming actually became soft and very pliant much like traditional Kobe. Snake River Farms is Kobe bred with Angus. I think that this will definitely be a keeper. I will try the very end piece and another 28-day wet aged piece to compare. I will sous vide, at 125 for maybe 90 minutes, place on the BGE for a couple minutes on each side to sear. Pictures to follow.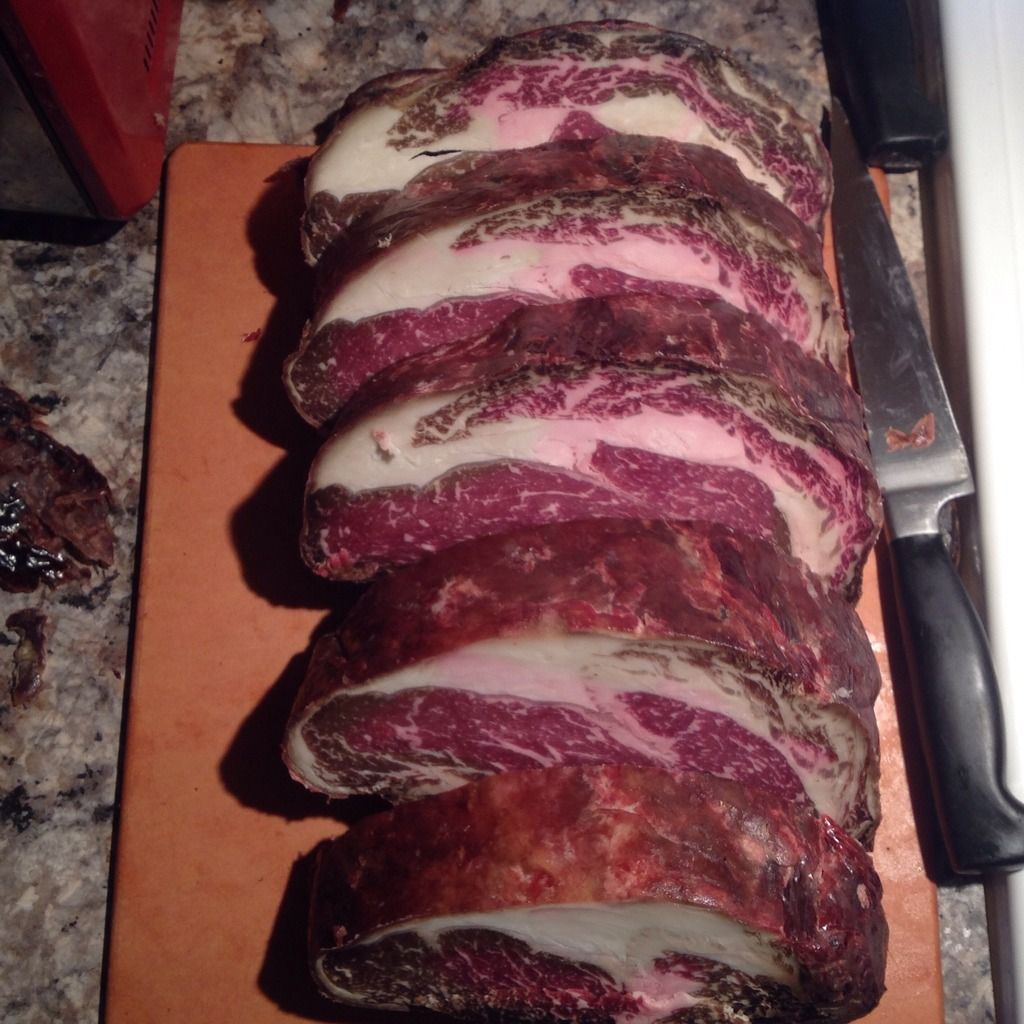 BTW, I have a whole Prime Rib Eye dry aging as we speak and I just received another Wagyu Prime Rib today. Think I'm gonna' od on beef this summer.
Doc